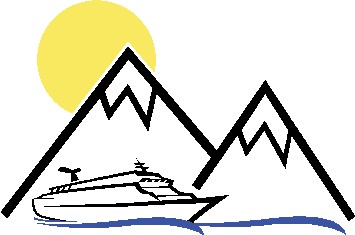 LIFE... it's a journey not a destination
Suncap Incorporated GULF GROUP

Our Mission
Expand our offering of superior quality and cost effective services that enhance and make our clients boating experiences more enjoyable. We are planning to be up and running early Summer or Fall 2009.
If you are in need of slip in the Destin or Pensacola area of Florida before then get in touch with our friends at the Shalimar , short or long term, get in touch with Steve at Shalimar Yacht Basin, 850 651-0510. Tell him Harald at Suncap Marine sent you.
Traveling on the East Coast and have need of a port to call home? We have the place for you, Sheepshead Bay YC. Call 718 891-0991 and ask for Tommy, Harbor Master. Tell him you were referred by Harald at Suncap Marina in Atlanta.

Company Profile
Suncap Marinas is a division of Suncap Incorporated. It complements our service company (Suncap Marine) and expands our offerings to our clients.

Services
We have wet slips available and dry storage. We provide a full range of services to meet your specific needs. Give us a call or send us an email.
Need your boat washed or detailed? Contact Jose by phone 678-472-6902 or email solanojose1244@gmail.com
678.339.0546

678.557.3789 (Cell)
Future Projects
We are in the planning stages of a project in Costa Rica, we will be providing more info in the coming weeks. The marina will be affiliated with a resort (Mango Beach Resort and Spa - Exclusive Costa Rica) and a private home community.

Looking for a slip or full service marina in the;
Destin Area
Contact Steve or Larry at
100 Old Ferry Rd.
PO BOX 189
Shalimar FL 32579
850.651.0510
Jacksonville Area
The Jacksonville Marina

4852 Ocean St
Atlantic Beach, FL 32233
(904) 246-8929
New York Area
3076 Emmons Avenue
Brooklyn NY 11235
Tel: 718 891-0991

Love the outdoors and white water rafting, we have the perfect spot for you Nantahala Outdoor Center. NOC has shared the outdoors with millions of guests on white water river rafting trips, with all varieties of kayak and canoe instruction, on mountain bikes and around the world with our adventure travel trips. Located in western North Carolina near the Great Smoky Mountains National Park, NOC is within easy driving distance of Atlanta, Charlotte and Knoxville. Tell them Harald Sundal referred you.


Looking for used boats for sale on lake Lanier (GA)
Looking for an vintage, classic, or antique automobile
Looking for a beach house for rent

Contact Information
Suncap Inc

2161 Harvest Ridge Circle Buford, GA 30519


Harald Sundal
678.339.0546 (Office)
678.557.3789 (Cell)

General Information: Harald Sundal
For all your nutritional information needs contact;
Nutrition Wellness