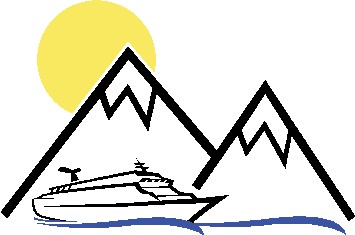 LIFE... it's a journey not a destination
Suncap Incorporated GULF GROUP
/ Rental
Our Mission
Provide superior quality charter / rental services to our clients to meet their business and personal needs. Where does your charter company rank? If you do a search on the top web we are consistently ranked in the top 10 of the most popular search engines.
Services
We can customize your charter to meet your individual needs or budget. Charters start at $150/hour with a two hour minimum. When you charter with Suncap you can Cruise With Confidence (CWC) that your voyage will be smooth and enjoyable. Looking to entertain business associates or clients and close that deal or thank them for their business? What better way than in a relaxing leisurely cruise. Book early to get the date you want. We have chartered for weddings, anniversaries, as well as business functions. Make is a special day or evening people wont forget.
If you are looking for something different or stand out among your competition give Harald a call at 678 557-3789.
When you want the best call Harald 678 557-3789
Houseboats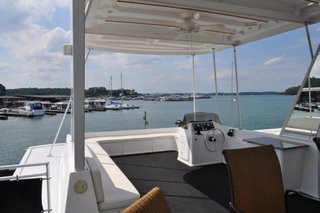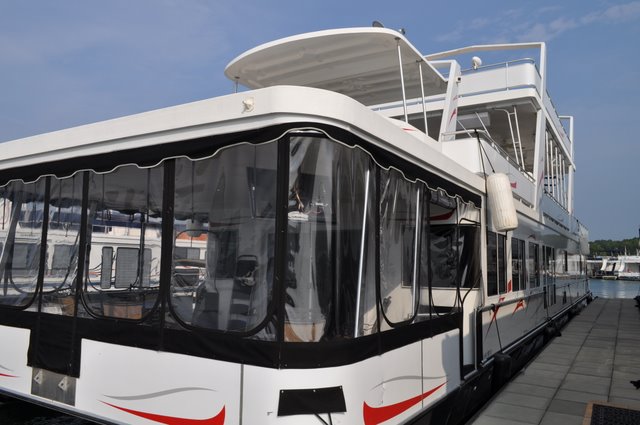 Cruisers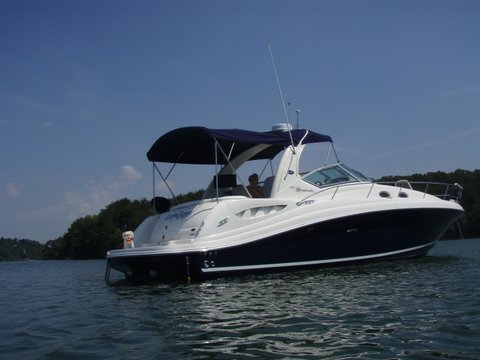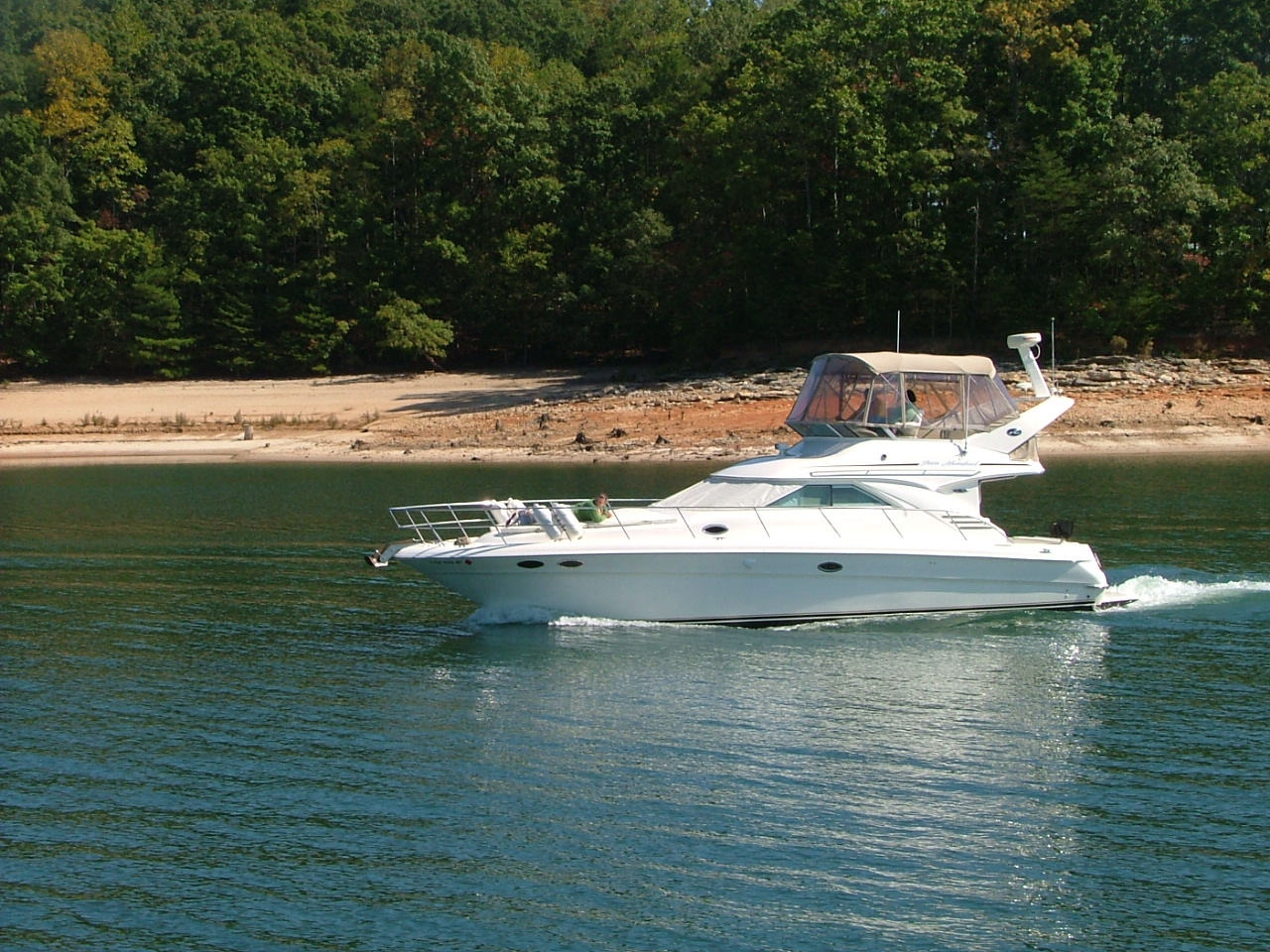 Pontoon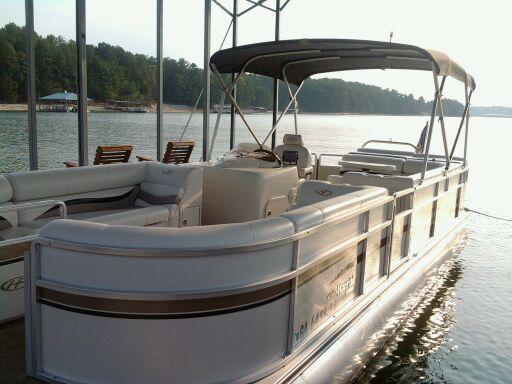 Coming Soon - catering by Fish Tales
You love their restaurant you will soon be able to enjoy it while cruising. We are proud to announce we are putting the finishing touches on a complete catering menu you can tailor to your specific needs.
We now can provide day charters, local and distance shuttle service, and destination excursions in/to Sarasota

New Service Available in New Orleans

Destination Weddings - make your the destination
Lake Lanier GA
Are you looking for something different that people will talk about for a long time. An event your customers, clients, and or vendors will remember? Take them on a charter of Lake Lanier. Half and full day rentals available, call for dates and details 678 557-3789.
There are houseboats and then there are HOUSEBOATS. Perfect for company outings, group functions, or family reunions. Can accommodate 60-80 people. Rates are $3,500 for 4 hours. Price is all inclusive; covers captain, captain, crew, fuel, etc. NO additional per person charges. Catering is available at additional cost but is not required. You can provide your own or have outside catering. When you want the best call Harald 678 557-3789
New Addition to the charter fleet our second 20' X 100' Houseboat
When you want the best call Harald 678 557-3789
Pontoon
We operate a 44' Sea Ray Sedan Bridge equipped with GPS, chart plotter, and radar. It is powered by twin CAT C7 engines capable of speeds in excess of 30 knots. Enjoy an afternoon or evening cruise, there isn't anything better. There also is the Full Moon and Fireworks provided by nature and Lanier Islands respectively.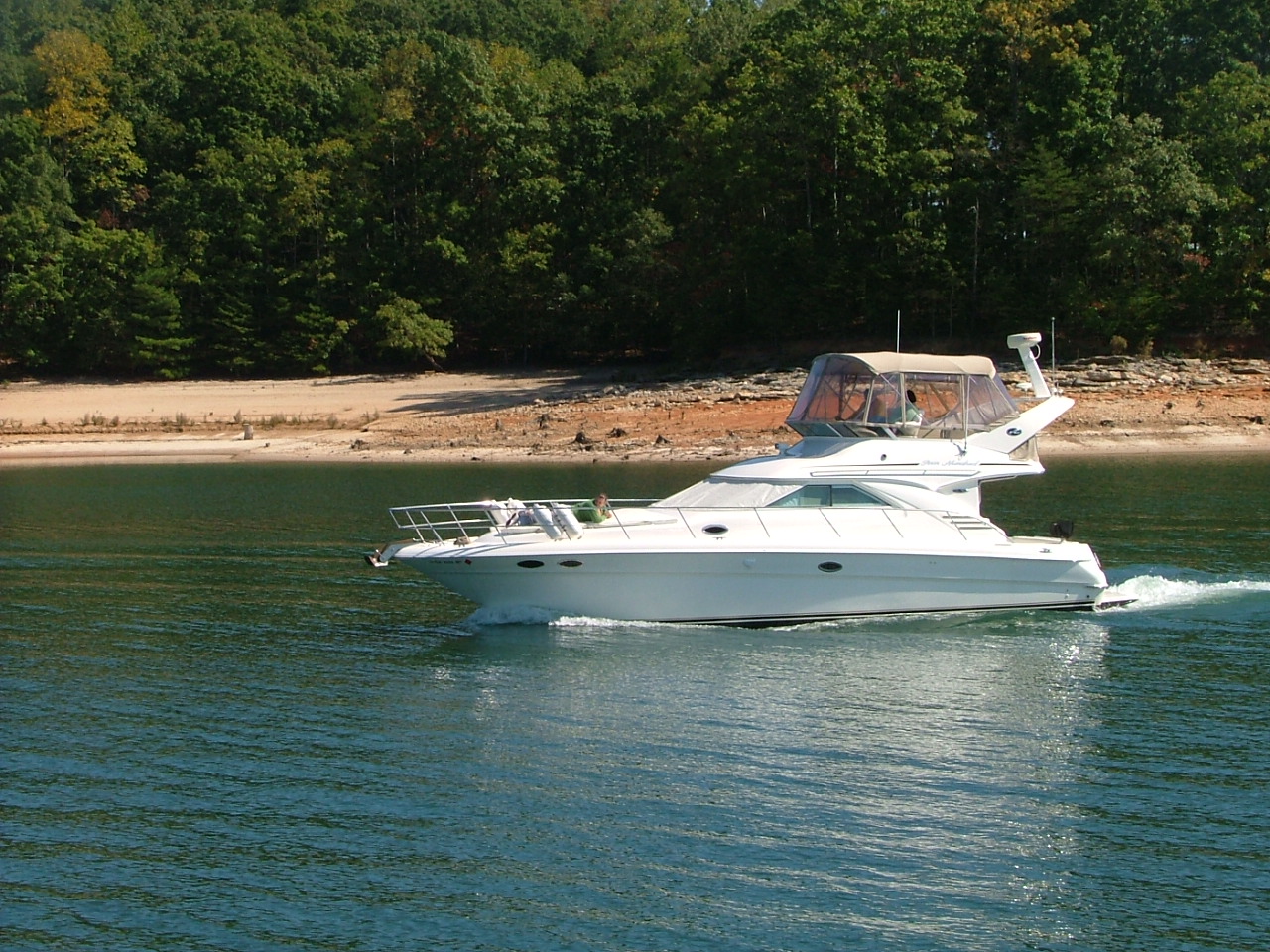 Full Moon (photos courtesy of Sea~renity)
Destin Fishing Charters
Destin Pontoon and Jet Ski Rentals
Anyone can have a destination wedding, but few have weddings that are the Destination. We can fit just about anyone's budget Whether you are looking for a small casual event to an extended honeymoon and vacation we can meet your needs. Prices start at as low as $2,000/ 4 hours for the yacht. Give Harald a call at 678 557-3789.
Prefer to sail over power we also have sail boats for charter in the Gulf

Love to sail but think itís too expensive, think again! Captain the private sail boat through the majestic waters of the Choctawhatchee Bay. The sail boats are conveniently located in Shalimar, FL in the Emerald waters of the gulf. We have very reasonable rates on several sail boats. Give me a call to check availability and make reservations, Harald 678 557-3789.

<![if !vml]> <![endif]>

<![if !vml]> <![endif]>

22'$60 hourly, $400 one day, $750 weekend
25'$70 hourly, $500 one day, $850 weekend
27'$70 hourly, $500 one day, $850 weekend

Looking for used boats for sale on lake Lanier (GA)

Looking for an vintage, classic, or antique automobile
Love the outdoors and white water rafting, we have the perfect spot for you Nantahala Outdoor Center. NOC has shared the outdoors with millions of guests on white water river rafting trips, with all varieties of kayak and canoe instruction, on mountain bikes and around the world with our adventure travel trips. Located in western North Carolina near the Great Smoky Mountains National Park, NOC is within easy driving distance of Atlanta, Charlotte and Knoxville. Tell them Harald Sundal referred you.

Fraud Scam Alert new updated info check it out - do not do business with Doug "Douglas" Nassaur, Barbara Nassaur, The Access Store, or THE ACCESS HOLDING GROUP LLC. It appears that Fraud is a family tradition.
Seems Doug has done this in the past in several other states as well, NY, NJ, and VA. If you are involved with or associated with Pinecrest Academy beware as you will probably be his next victim.
Contact Information
Suncap Inc

4735 Flycatcher Dr Alpharetta, GA 30004

Harald Sundal

678.339.0546 (Office)

678.557.3789 (Cell)
General Information: Harald Sundal
For all your nutritional information needs contact;